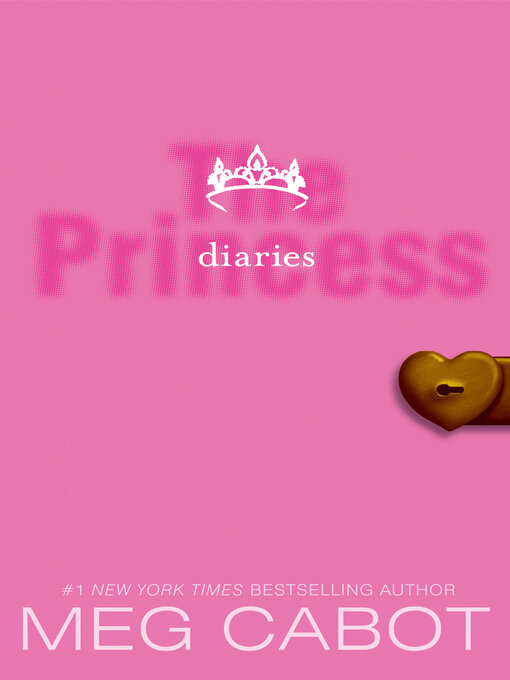 Title:
The Princess Diaries
Author:
Meg Cabot
Age Group:
Teens
# of Pages:
238
My Rating:
3.5/5
Mia Thermopolis is just another weird freshman at Albert Einstein High School. Way too tall, no boobs, and has wild, triangular hair. She lives with her mother in a messy artist's loft and owns a cat named Fat Louie. Her life is quite ordinary while she flunks algebra, minus the part of being the weirdo in class.
Then, Mia finds out her father has cancer and is unable to ever have kids again. Not that it matters to her so much, right?
Wrong! Because of this, she discovers that she is the princess of a small, prosperous country called Genovia! Now, she is forced to take lessons on how to be a proper princess from her (not so favourite) grandmother and tries to deal with her newfound identity. Crushes, parent-teacher relationships, broken friendships, and unwanted fame, Mia is going insane! How will Princess Amelia Mignonette Grimaldi Thermopolis Renaldo cope when she converts from a nobody to royalty?
This novel disappoints me. It wasn't terrible. I was just expecting it to leave more of an impact, seeing that it is a hit series. To my surprise, so many things have altered in the movie! Like, the father is dead and Michael (Mia's best friend's brother) is a musician from the very beginning instead of a know-it-all. I vaguely recall the film but for sure, both are quite different from each other asides the overall theme.
Mia is a huge environmentalist and is a strict vegetarian. I don't like this part of her. Whenever the main character is into the whole "save the world" ideal, I dislike them a little. It seems so...thrown in. It is like the author is trying to make the character look deeper. But it doesn't apply in this novel because you are getting the story from Mia's point-of-view while she writes her thoughts down. I find her quite childish by all means. Then again, I can forgive her because I too would be freaking out if I found out I am part of some royal family. (But come to accept it quickly and buy down everything I ever wanted since I would be so darn rich).
The story overall isn't so bad. There isn't a concrete plot but instead follows on Mia's days and problems as she writes it into her journal. I appreciate her humour which makes it better to read, but nothing stood out to me. Sure, the whole "pauper to princess" is cool but reading through was like, "Ehhhh." I can understand why it's popular though. It definitely makes quite a read for young teens because girls would love to be in Mia's position.
I will definitely go for the second volume even when the first is not so impressive. I really hope that Mia's character mature as I read through the series. (I totally vote the movie over the book. I became Anne Hathaway's fan because of it.)