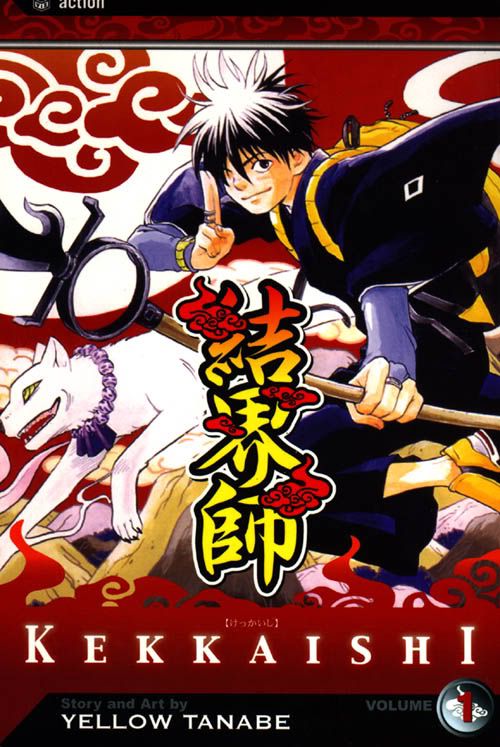 Title:
Kekkaishi
Mangaka:
Yellow Tanabe
Age Group:
Teens
# of Pages:
Approx. 200
# of Volumes:
21
My Rating:
4/5
Generations ago, Yoshimori Sumimura's family started a business. Not just your everyday regular business. A demon slaying business. Yoshimori hates do go chase demons around but he has no choice when he was born with the Hoin (Seal), meaning he would be the legitimate heir of Hazama-Ryu-Kakkai-Jutsu (a school that once belonged to the master who have established the demon slaying service). He would not care to be strong and use his potential skills to full use if his friend, Tokine, did not jump in to protect him from an Ayakashi (demon). This event made him determine to try his best at demon slaying so people around him would not get hurt because of his foolishness.
Things would be easier if only all demons are easy to catch. But there are ones that are cleverly disguised. And to make it more complicated, a human ghost continues to linger in this world. Would Yoshimori get to them before they cause any more trouble?
So far in the first volume, Yoshimori is just running around day-to-day trying to get rid of demons. There are not so many big events but with over twenty volumes in the running, I'm sure it would get more complex later on. I love it when the mangaka adds some comedy near the end. It's definitely an enjoyable read but not a very popular title. I only heard of it because my school library bought it so I decided to check it out. Manga lovers should give this series a chance. Not the most unique plot line out there but it gives you something to read.